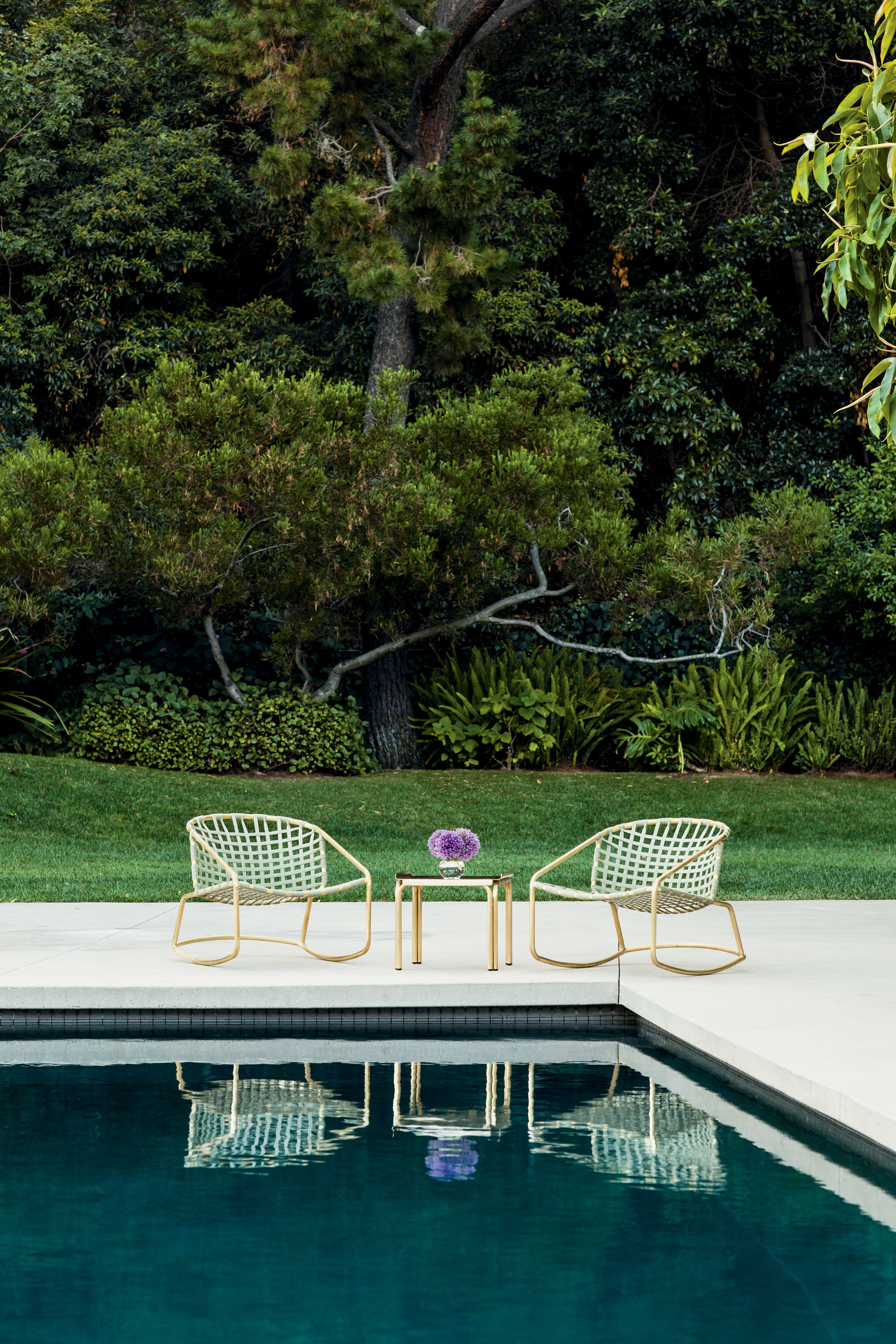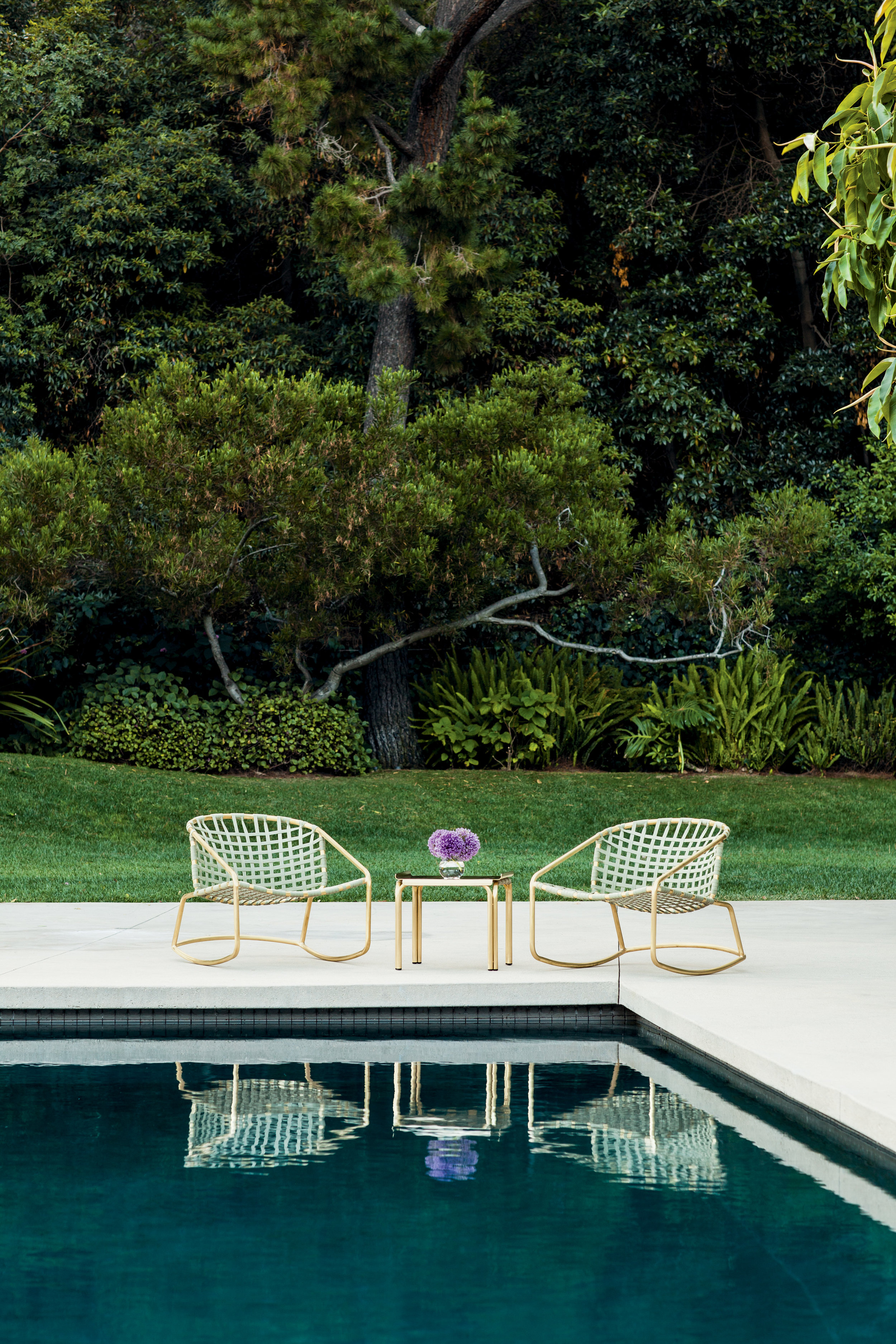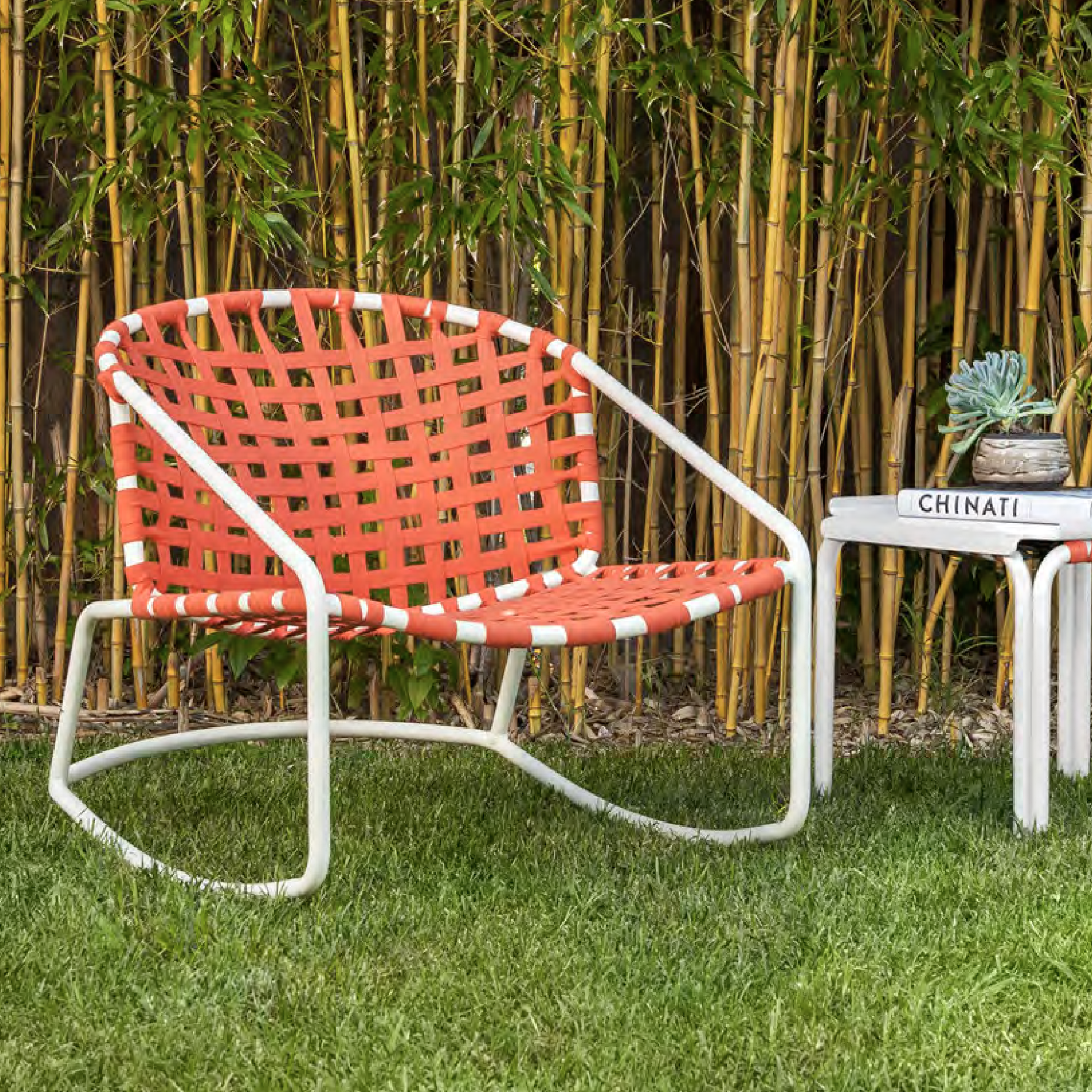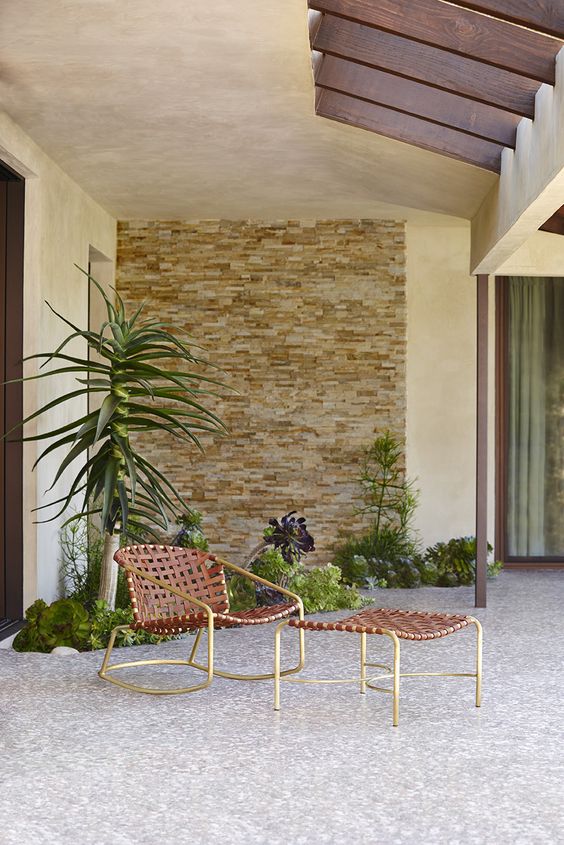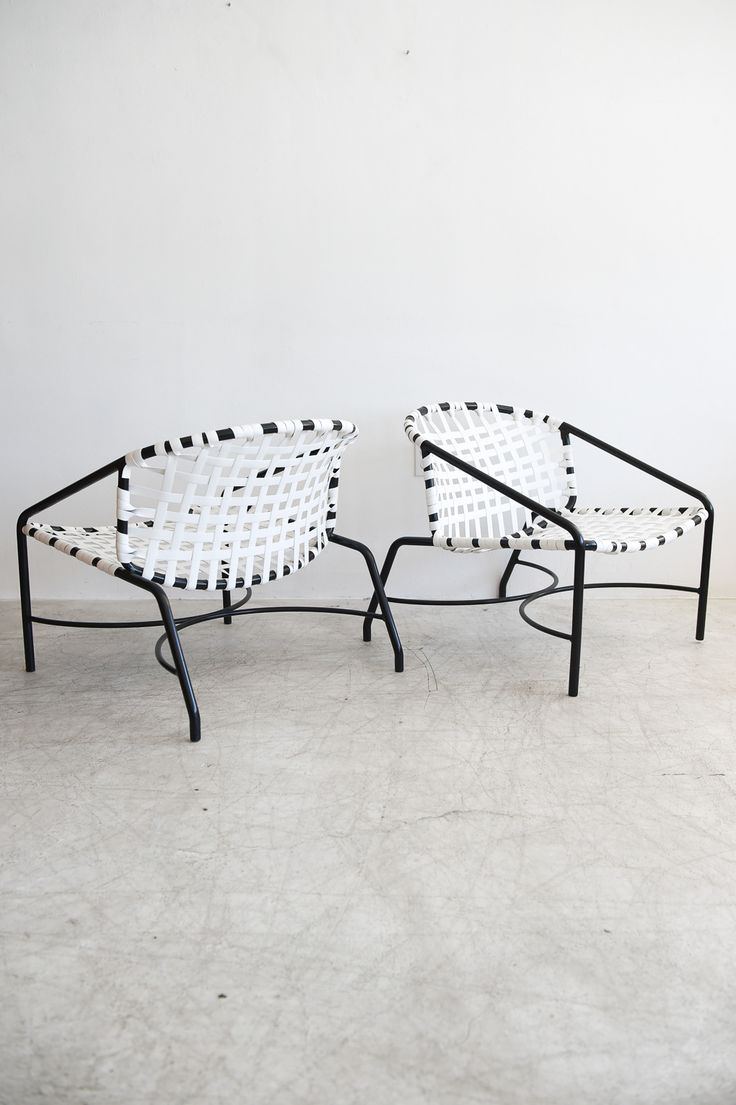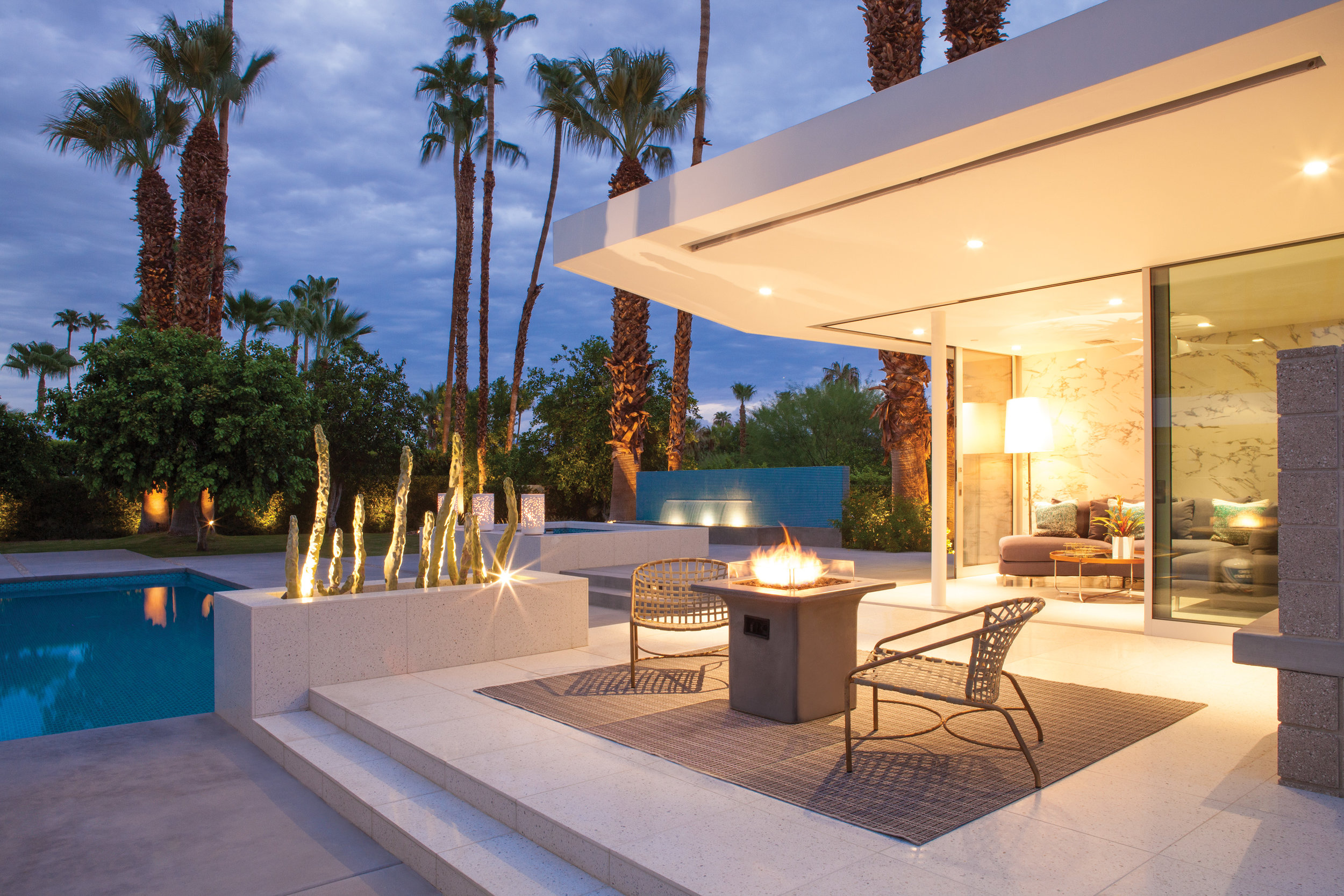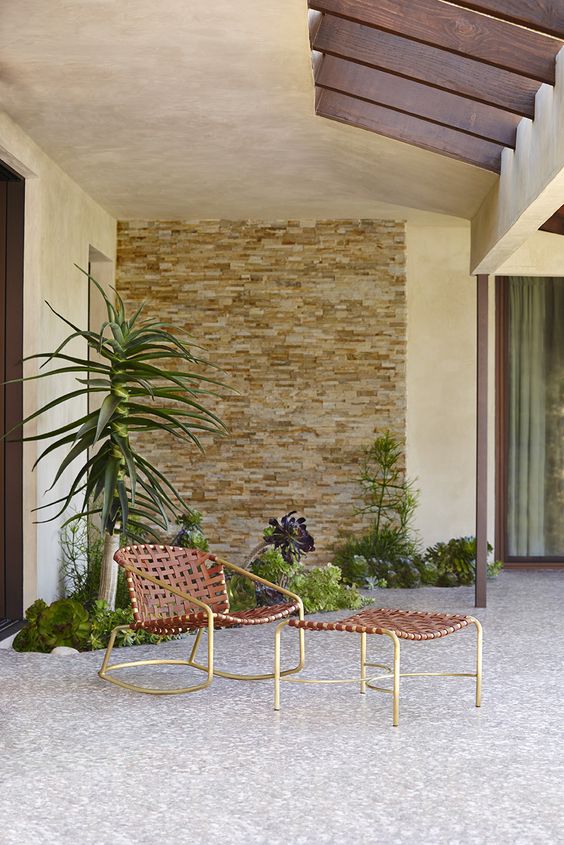 Based on a design created by Tadao Inouye exclusively for Brown Jordan in 1956, Kantan has an expressive, sculptural form that's as fresh and relevant as ever; brilliantly reinvented in natural brass with resilient Suncloth straps that conform to the body to provide comfort and support. Kantan is a chic choice for any outdoor or casual setting, from a poolside patio to the deck of a beachfront cottage.
Kantan Aluminum exemplifies the breezy spirit of southern California, the birthplace of Brown Jordan and year-round outdoor furniture. This collection's graceful frame is offered with 7/8" Suncloth straps, available in Coal, Coffee, Marine, Sage, and Taupe.
In honor of the company's 70th anniversary in 2015, Brown Jordan introduces a new edition of its iconic Kantan collection with mix and match frame finishes and 1" vinyl lace offered in twelve vivid colors, including Red, Orange, Yellow, Bright Green, Dark Green, Bright Blue, Marine, Hot Pink, White Lite, Coffee, Mica and Night.