Eclipse 2.0
Heavy Duty Cantilever Umbrella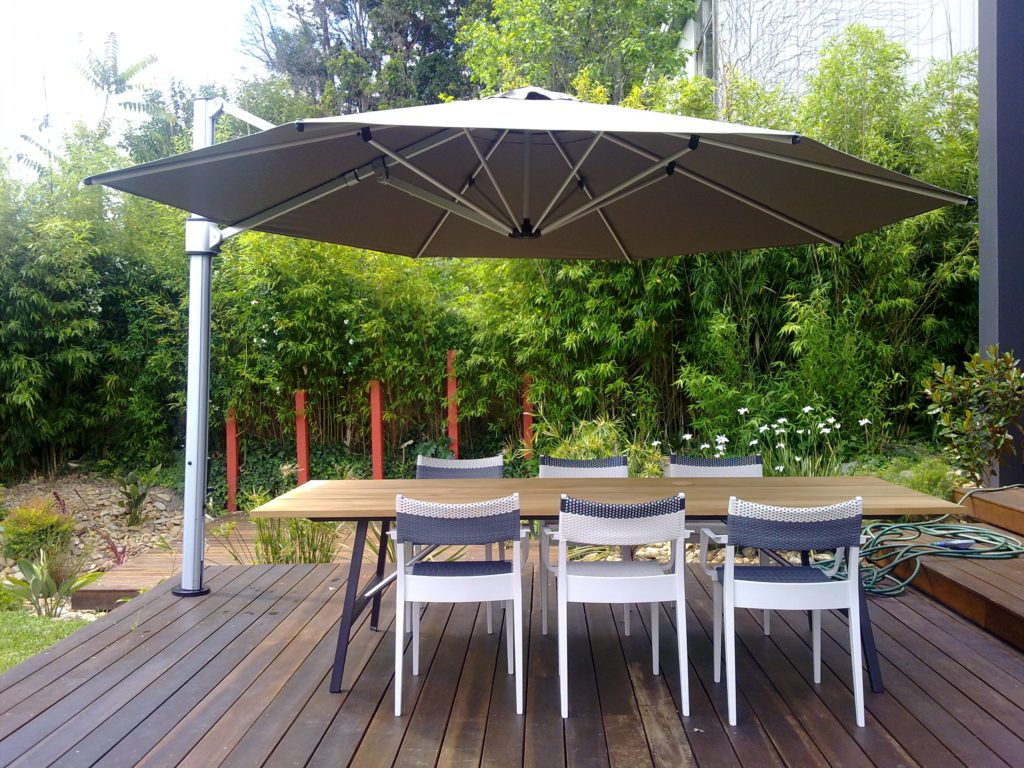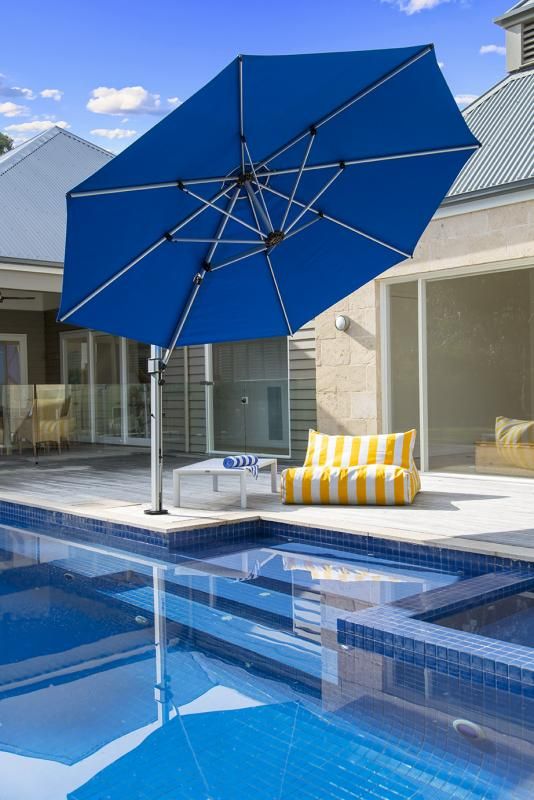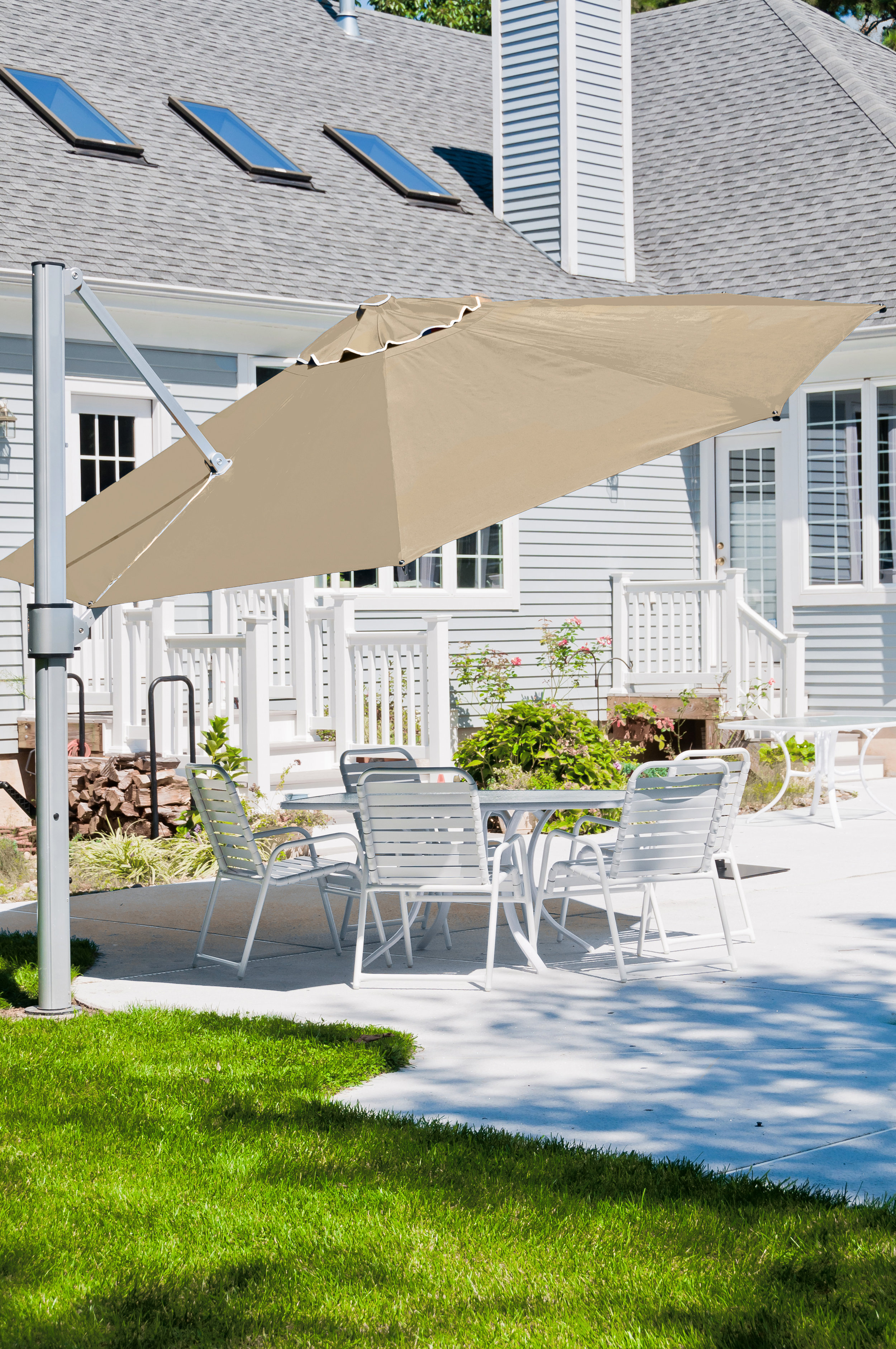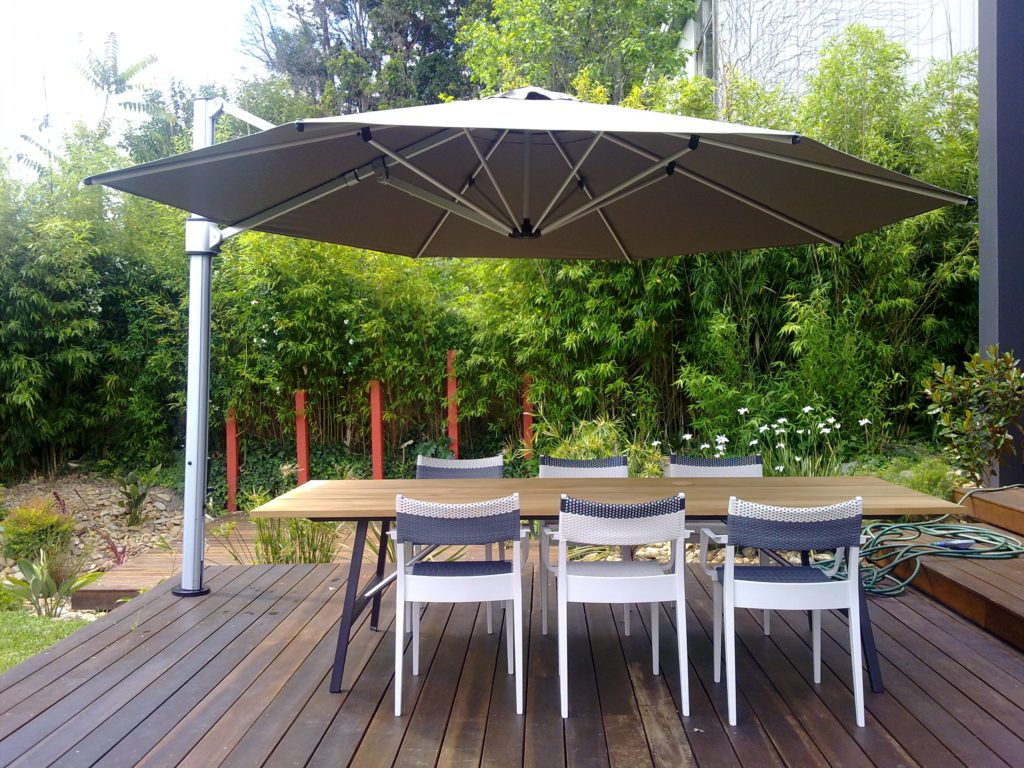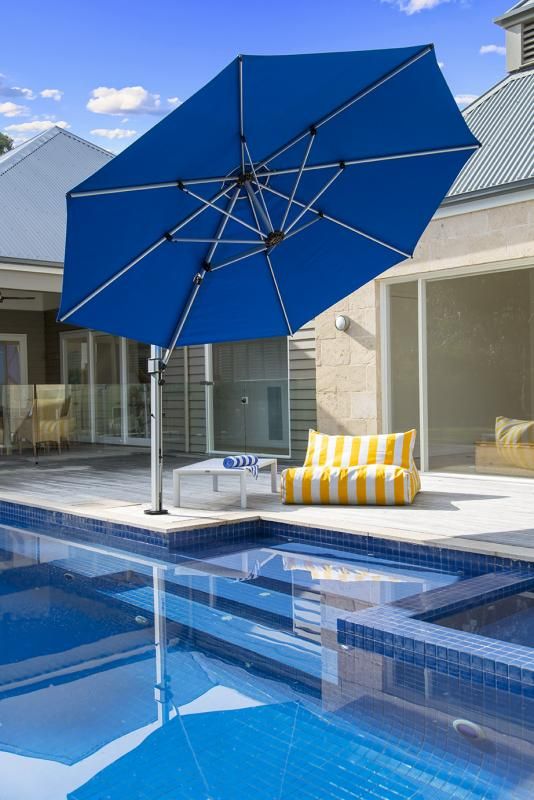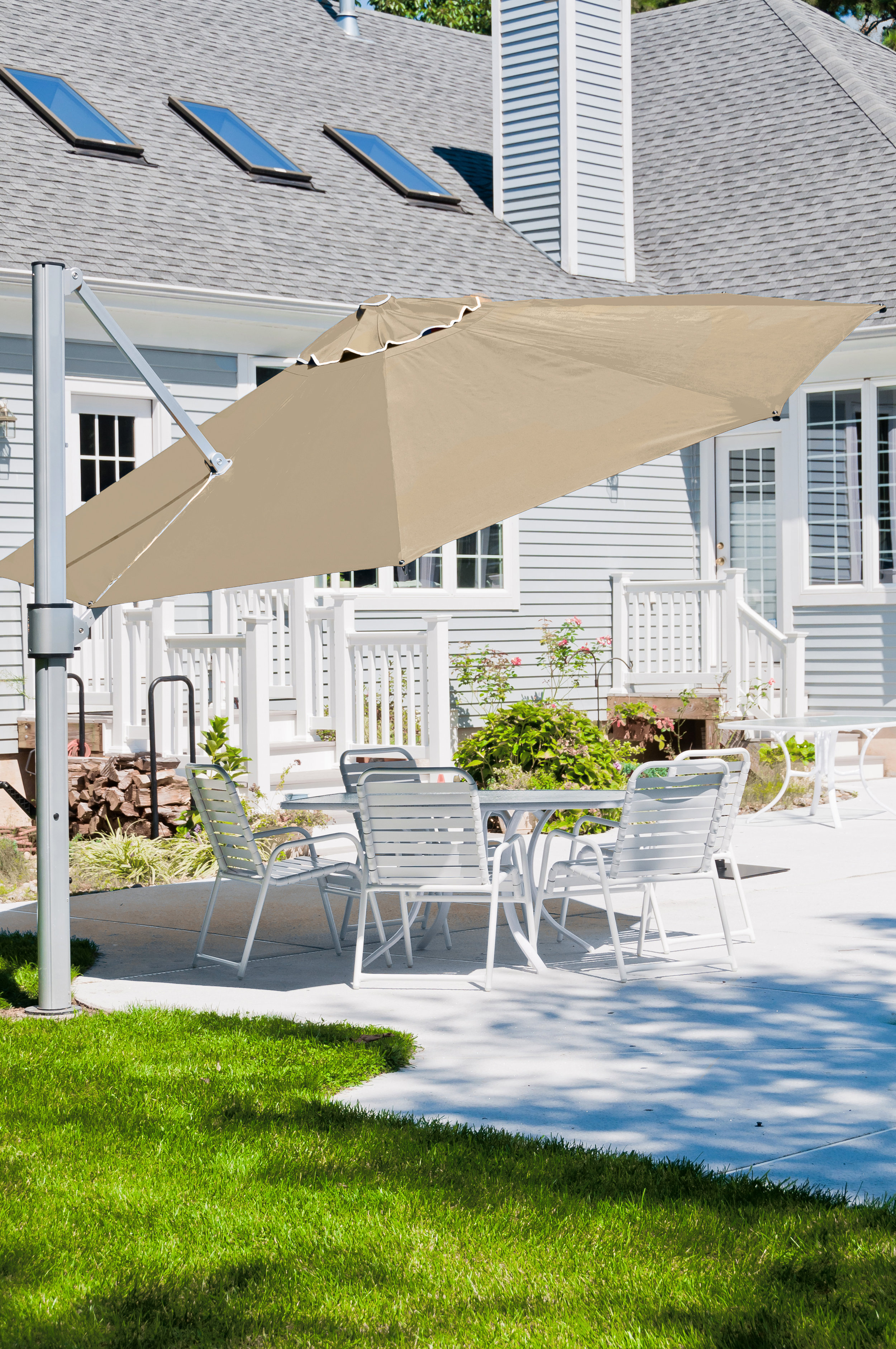 -100% Solution Dyed Acrylic Canvas – Recacril by Recasens – the best outdoor fabric on the market.
-98.75% UV resistant (UPF80)
-Can be washed at 40 degrees – no harsh chemicals needed.
-Water repellent.
-Industry leading 10 year warranty against fading.
-Heavy duty design (approx. 37kg weight) maximises strength and wind resistance while still maintaining a contemporary design aesthetic.
-Well suited to exposed areas such as large pools, high decks and coastal locations etc.
-Frames are made of Marine Grade Anodised Aluminium.
-3 year warranty against mechanical defects.
-Unique integrated rotational handle and lock – 360 degree rotation.
-Silent cranking mechanism.
-Unlimited tilt positions.
-Easy glide slider car makes opening and closing the umbrella a breeze.
-All metal winder mechanism and strong main arm.